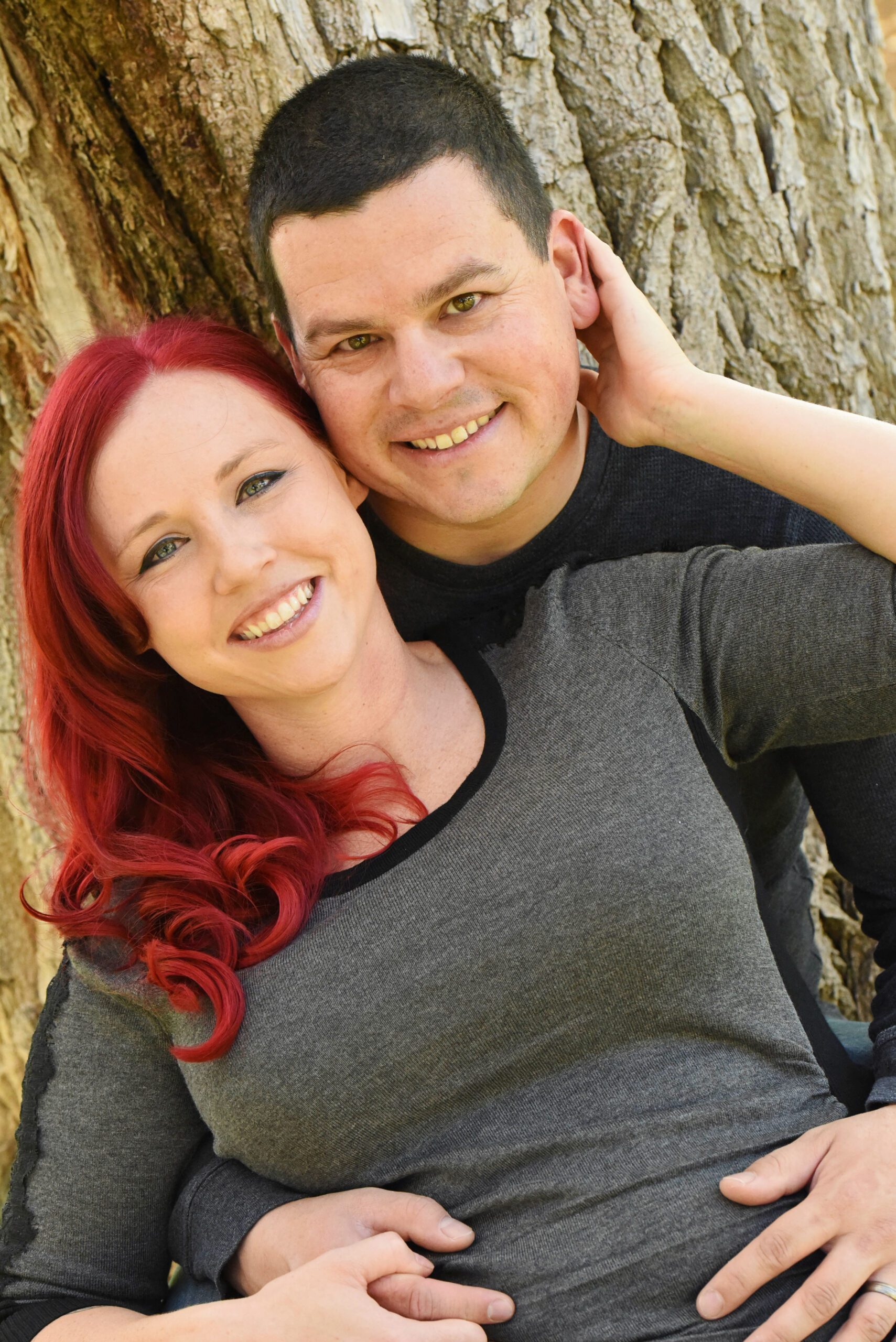 Samantha & Patrick Sanchez
Owners
A bit of backstory...
Jack and Rascal's started humbly in the minds and dreams of it's three founders: Patrick and Samantha Sanchez and Cynthia Knott. All three owners brought a unique skill set to the table:  Patrick has an extensive background in retail and customer service, Samantha brought knowledge of customer service and animal care experience, and Cynthia brought the guts and bookkeeping know how. Together, the trio dreamed of starting a small, customer focused business in the pet industry and in October 2008, they took the plunge.
After legally forming the company, a site for the store was chosen and construction began.  In March of 2009, Jack and Rascal's officially opened their doors.  Through ups and downs (as with any startup), and with the help of our many great customers and family members, Jack and Rascal's has become the company you see here today.  It is a testament to the Albuquerque pet loving community that a startup could get off the ground in uncertain economic times and still remain intact to provide great service, products and jobs to our community.  We consider our customers as much a part of our family as our employees, and our undying thanks goes out to all who have supported us, and to those we haven't met just yet.
Jack and Rascal's story continues to be written and here's to many more years of improving the lives of Albuquerque's pets and their people!
Jack
Rascal
Isis
Zero
Anubis
Jack
Isis
Rascal
Anubis
Zero
Cynthia Knott
Jaki Lowe
Nicole Gonzales
Nycole White
Lauren Clipp
Lanette Garcia
Michelle Baca
Allison Sedillo
Alisha Case
Rachel Boston
Scott Wimmer
Tawny Trujillo
Crystal Lujan
Greta Gallagher
Stephanie Tradup
Justin Sena
Autumn Quillen
Carlee Tomlinson
Ciara Anderson
Deshae Quillen
Ceri Stucky
Jasmine Wash
Shelly Purvis
Jade Sena
Logan Mount
Cynthia Knott
Nycole White
Lanette Garcia
Allison Sedillo
Scott Wimmer
Crystal Lujan
Greta Gallagher
Stephanie Tradup
Autumn Quillen
Deshae Quillen
Jasmine Wash
Ciara Anderson
Jaki Lowe
Nicole Gonzales
Lauren Clipp
Alisha Case
Michelle Baca
Rachel Boston
Tawny Trujillo
Justin Sena
Carlee Tomlinson
Ceri Stucky
Jade Sena
Shelly Purvis
Logan Mount
Together, our team's knowledge and expertise makes the Jack & Rascals experience one of a kind. Come check it out today!